SERVICES
Deep Drilled Wells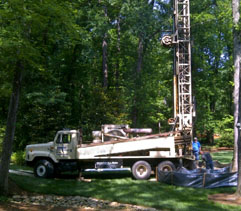 Municipal water – the city's drinking water -- is simply too expensive to treat and to maintain your property. And it is only getting more expensive, up approximately 81% over the last four years and rising. Installing a deep drilled well gives homeowners more control over the water they need, whenever they need it, to protect their landscapes and fill the pool. Deep drilled wells tap into natural, self-replenishing groundwater trapped in cracks and fissures in this region's granite bedrock. Water wells save money, usually generating a full return on investment within 2-3yrs, and YOU have control over when and how often you choose to water.
Not all properties, however, should have a well. There are several factors that determine whether a well is right for you. Do you have a pool? How much land is being irrigated and how often? How large is your irrigation system? What city do you live in? Typically, a well water system makes sense for properties that are roughly ½ acre or larger, have landscapes that require irrigation several time per week during the growing season and have water bills that are currently $500/month or higher during the season.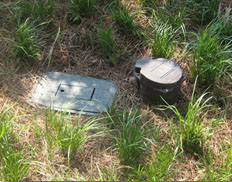 To explore the feasibility and pay-off for a well on your property, we begin with a consultation. We meet with you onsite to consider the capacity you need, the requirements for your property in terms of set-backs and permits, and potential locates for the well. We will discuss the process of well water system installation and the many different approaches we take to ensure you have a viable well when we are done. From permitting to planning, drilling, clean up, pump installation, irrigation connection through final walk-through, Sustainable Outdoor Solutions provides a turnkey solution customized to your landscape needs, not a hole in the ground.